Consulting
---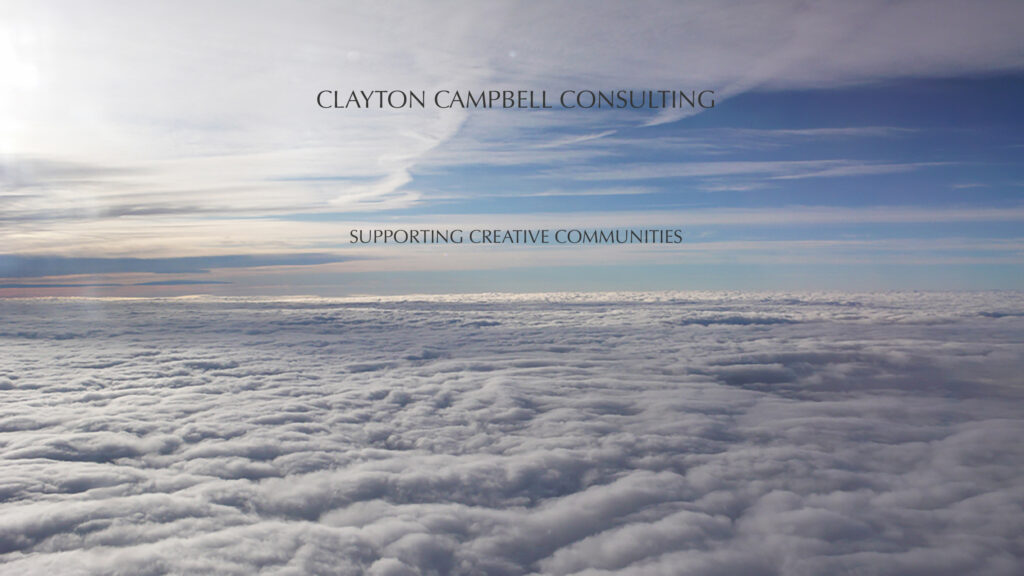 ABOUT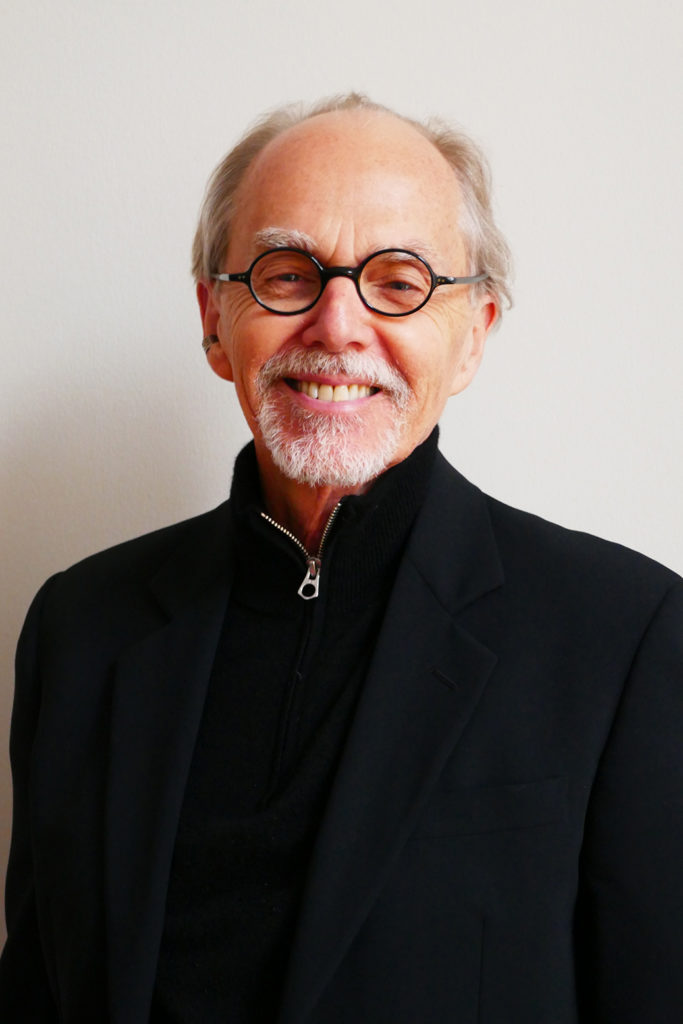 Clayton Campbell is a cultural producer; working as a visual artist, stage designer, exhibition organizer, arts administrator, fundraiser, consultant, cultural program designer and arts writer. Dedicated to working on behalf of artists and creative communities, between 1995-2010 Campbell was the Co-Executive and Artistic Director of the 18th Street Arts Center in Santa Monica, CA. In 2011 he established a consulting practice.
He specializes in program design, management and evaluation for creative communities.
Clayton has had numerous professional responsibilities including Co-Executive Director of the 18th Street Arts Center, (Santa Monica, CA); Director, Joan Mitchell Center, New Orleans; Artist Residency Advisor to United States Artists, (Los Angeles); and President of the International Association of Residential Arts Centres, (Amsterdam). His clients include the Rockefeller Foundation Bellagio Center (Italy), the Rasmuson Foundation (Alaska), the Cleveland Foundation, Otis College of Art and Design (Los Angeles), the Laguna College of Art (CA), the Little Tokyo Service Center (Los Angeles), ARCAthens Residency Center (Bronx, NY and Athens, Greece), the Fountainhead Residency Center (Miami), and the Center for the Art of Performance, UCLA (Los Angeles), among others. He has consulted with international cultural affairs agencies and NGOs in Taiwan, Japan, South Korea, India, Finland, Denmark, France, and Australia.
Key themes run through his consulting work: civic responsibility; direct support for individual artists; the intersection of the arts and the environment; advocacy for cultural diversity, equity and first amendment protections; and the value of personal and community engagement. He believes that the practice of peace and reconciliation is one of the most vital of artistic and human actions.
Focus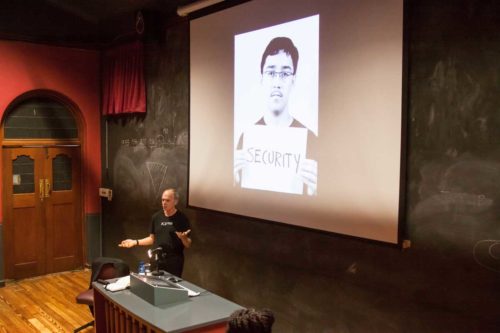 His work includes –
PROGRAM DESIGN, MANAGEMENT, AND EVALUATION– Design, implementation and evaluation of visiting artist and scholar residency programs, international cultural exchange projects and networks; evaluation of grants funded cultural and educational programs.
RESEARCH-Creating research, data and evaluation of professional development curriculum for Art and Design Colleges in a changing, flexible 21st century economy; author of white papers for international trends in artist mobility, creative networks, and residency centers.
DEVELOPMENT– Crafting funding strategies and proposals to acquire support for cultural organizations or individuals.

ORGANIZING– Strategic and artistic planning geared towards developing sustainable innovative solutions and platforms for artists, commercial galleries, non-profits, and other cultural venues; organizing collaborations between community groups and artists and creative professionals.
Work

The goal is to combine our interest in art and philanthropy with our acknowledgment of, and desire to address, the challenges faced by historically underrepresented groups. We plan to create a fellowship program for young, emerging artists from underrepresented groups in Los Angeles that includes of a studio facility and gallery.
Jordon Kruse (client) has been developing a project in conversation with several stakeholders to support emerging underrepresented artists in Los Angeles. His Executive Summary begins with this aspirational statement:
I wrote an extensive feasibility study for this project, involving numerous stakeholders from diverse communities to discuss how Mr. Kruse could best design a substantial fellowship award to underrepresented artists. In 2022, the first fellowship award has been gifted to Self Help Graphics, Los Angeles, for the Beyond the Press residency program. The artists received a ten month fellowship award which afforded them to work full time in the residency without any financial concerns.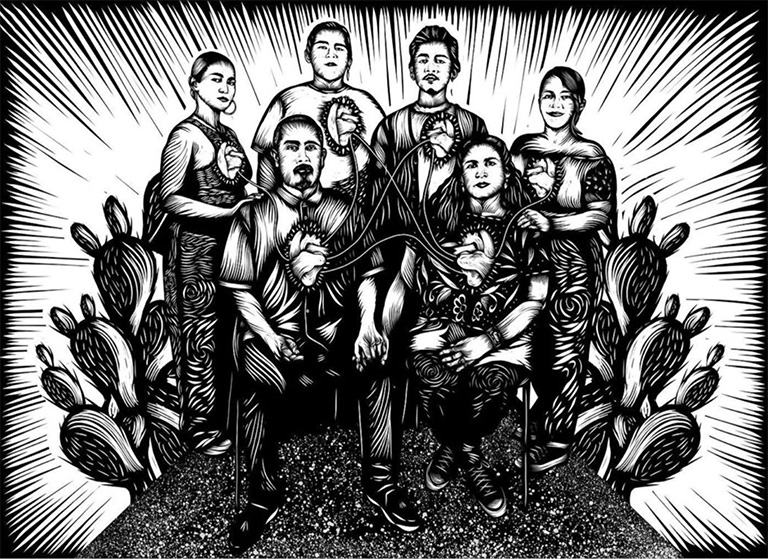 "Together, we hope to bring something special to our beloved community of Boyle Heights. It means so much to us to be able to represent everything that encompasses our existence here. We are the artists of our environment and say this with so much pride, dignity, and respect from a place we were raised in," said Kalli Collective. "We want to acknowledge all our friends and family who have believed in us and guided us along the way. We love you and hope to make our community proud!"
As a family and as individual artists, their work is influenced by their ancestral and contemporary traditions, culture, environment, and social justice ideals. Calli or Kalli (home in Nahuatl) guides the collective's printmaking practice. Their style is unequivocal. Their bold colors and lines transform quotidian objects in the Latinx community, tchotchkes, mesoamerican ancestors, and the neighborhood faces underscore the pride in their work, medium, and roots.
Self Help Graphics & Art welcomes Kalli Arte Collectiveto its Beyond the Press artists in residence program in 2022. Kalli Arte is formed by self-taught artists Adriana Carranza and Alfonso Aceves from Boyle Heights. This is a mutual opportunity for Kalli Arte to inspire and be inspired by the creative community that encompasses this organization.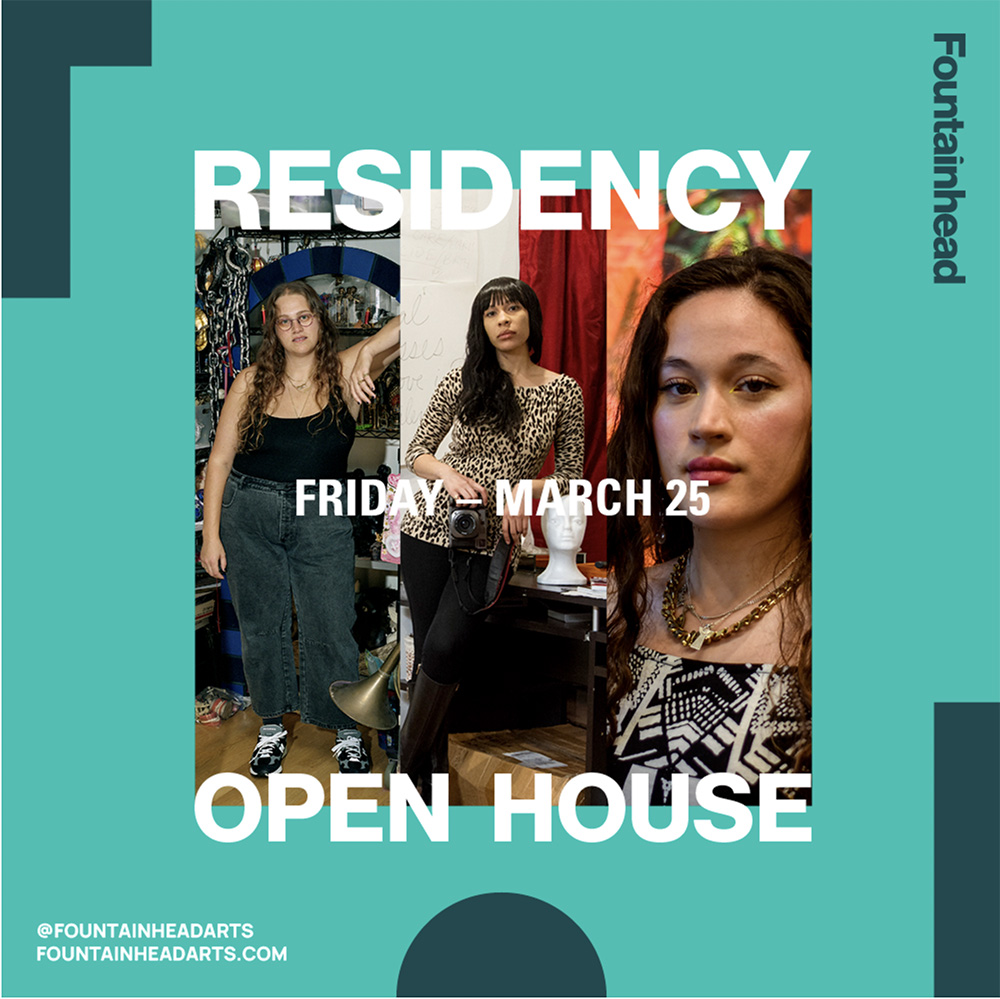 Founded in 2008, Fountainhead Residency (FH) is Miami's oldest live/work artist community. FH was privately funded by its founders until it incorporated and became a 501 C-3 in 2018. Artists are selected at an inflection point in their career, when they can take full advantage of the tools, resources, professional development, and career-building opportunities provided by FH. Our national/international live/work residence provides resources and hospitality for creation, research, and experimentation. Our educational and cultural collaborations reflect the diverse demographics of Miami and include extensive outreach and public engagement. From its inception, Fountainhead has focused on supporting and elevating diverse voices. Since 2015 artists have been 55% women, 60% BIPOC, and 25% LGBQTIA+. Artists range in age from 23 to 60 years old, working in every visual medium. FH's programs include Fountainhead Studios, providing 30 Miami-based artists with permanent affordable studio space; Artists Open, a County-wide open studios event serving over 300 artists and over 1000 attendees; Artist to Artist and Financial Workshops, free professional development seminars for Miami artists.
Since 2019 I have been a consultant to FH Residency. I am spearheading a strategic plan, evaluating the impact of the organization, developing Board governance and administrative structures, and assisting with development through grants writing. Additionally, I act as a consultant and advisor to the Executive Director, Kathryn Mikesell in re-imagining FH during and after Covid 19.
Client: ARCAthens, Inc. A 501C-3 based in the Bronx, New York
ARCAthens is a non-profit organization dedicated to hosting visual artists and curators from all parts of the world to live and create in Athens, Greece—thereby facilitating a diverse influx of expression, production, and learning in a city brimming with creative energy.
Our mission is to create a foundational presence in the city of Athens that supports and promotes growth in the visual arts community through a comprehensive artist residency program that will enrich artists and communities on both the local and the international levels. Further, we seek to extend this foundation to the United States, by creating a presence for Greek artists and curators to be in residence at ARCAthens facility in the Bronx, New York City.
The Program is designed to fully support artists during their residency by providing the time, space and resources needed to create freely while immersed in a new environment, community and culture—potentially integrating elements of that experience into their art. We host extensive outreach and professional development opportunities for visiting artists and curators to maximize their engagement with the local arts communities.
ARCAthens has launched its pilot program for artists and curators in Athens, Greece in 2019. I am on board as their Artist Residency Advisor, providing support and consultation for board development, funding strategies, program design, partnerships and sustainability issues. We will be working to begin the second round of residencies in Athens in late 2019, and start a reciprocal program in 2020 that will bring Greek artists to New York.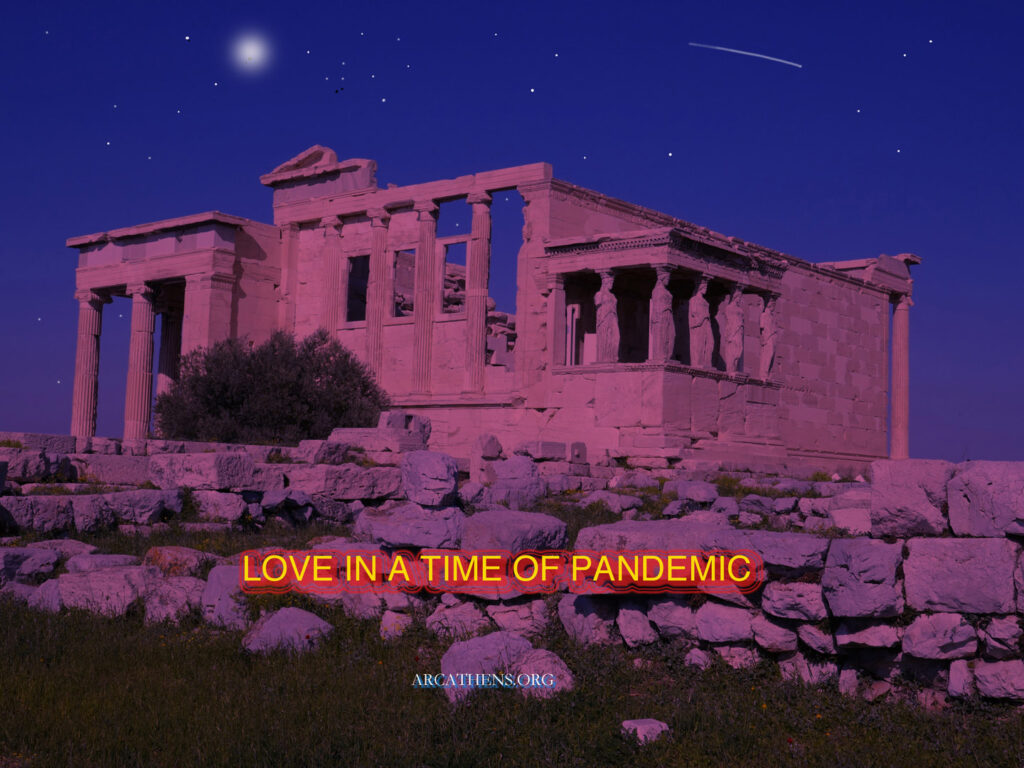 Love in the Time of Pandemic
Clayton Campbell
On March 11, my partner and I flew from our home in Philadelphia to Santa Fe, New Mexico to see a retrospective exhibition of an artist we admire. Several years ago, I sponsored him to be in residence at a wonderful artist residency center in Carlisle, United Kingdom, where he made some beautiful work. A few of these pieces were in the exhibition. We were lucky to see the show before the art center hosting it abruptly closed on March 13, shuttered by order of the Governor of New Mexico as word of the pandemic spread. On March 16th we caught a half empty plane out of the Albuquerque airport, and came home to what felt like a ghost town. In just five days the United States had been quarantined and life as we knew it was suddenly and irrevocably altered. Driving home from the airport the streets were desolate, restaurants closed, stores boarded up. It presaged more of what was to come, and is still unfolding.
Since the 1990s I have been deeply involved with the field of artist residencies and creative communities. For the past two years, I have been the Artist Residency Advisor for ARCAthens. Along with Executive Director Aristides Logothetis and a dedicated Board of Directors and volunteers, we have worked hard to grow our emerging organization into a vital new residency program. As the pandemic is breaking like a tsunami on the shores of every country, we are concerned that we are about to see all our hard work washed away. Much of the entire field of international artist residency centers feels a great wave of uncertainty. The pandemic has upended the work of thirty years overnight, postponing if not cancelling the expected future for many in the arts. The pandemic is affecting everyone, in every aspect of life, many disproportionately and unjustly. There are terrible food and health care shortages and dangerous economic and social dislocations occurring.
Artist residency centers make up an informal international network serving tens of thousands of creative people and an enormous public. They are places where artists and creators of all disciplines can go to work on their art: painters, playwrights, filmmakers, fiction writers, composers, curators, social scientists, anthropologists, chefs, choreographers, printmakers, poets, sculptors, scholars, songwriters, and more. Residency centers are research-and-development labs for the creative arts, providing artists and scholars with time, space, and support for the creation of new work and the exploration of new ideas. They are activated spaces that reach out to the communities around them providing a range of educational, presenting, and participatory experiences they otherwise may not experience. Very often, residencies are the only source for the free flow of information in societies where information is restricted. We rely on artists and creators to ask the most innovative questions and to offer solutions to solve some of our most pressing social and spiritual challenges. It is at residencies where these questions and solutions are formulated for the common good.
In the weeks since March 16th I have been on zoom teleconferences with artists and arts administrators at the Global Art Forum in Dubai, and representatives from residency centers in United States through the Alliance of Artist Communities. We have been discussing what is happening and how people are responding. As the economy in the United States falters, it is apparent that the sources for the arts that were supporting the nonprofit system, including the residency field, is contracting badly. While there are emergency funds and efforts to keep staff and talent afloat, these are short-term only. For example, the American Alliance of Museums this March predicted that in the next year 30% of all museums will not reopen. A similar percentage of small and midsized nonprofit organizations including residency centers, theatres, dance companies, galleries, and community art centers may close as well. What has become clear to me is that in the current atmosphere of simply trying to survive, larger organizations with resources will weather this better, while the smaller will have a lesser chance. The Center for an Urban Future released a report on April 20 that goes into great detail about how this looks in New York. As ARCAthens Board President George Negroponte succinctly summed up in an email to me when I shared the article with him, "This is scary stuff." https://nycfuture.org/research/art-in-the-time-of-coronavirus
After saying all this, here is the most important thing I feel I can share. It is our values-based argument for why every time I hear about how bad things are becoming, I also see an artist or an arts organization doing something unique and wonderful to mitigate the bad news, nimbly adjusting, and moving forward. It is because what we do, working in the arts, is done for Love. We have passion for ideas, deep feelings about optimism, belief in humankind and our potential for good, for healing, for aspiring to do our best, for kindness and empathy. We take care of each other and ask for nothing in return. Love is an all-encompassing word. It is at the heart of communities coming together. Artist residencies are creative communities. This critical moment is reminding us we need community and each other more than ever before.
This is the essence of what we do at ARCAthens. We give Fellowships to artists and curators, let them do their work, support them, and ask nothing in return except to please, be generous with the public they engage with. We have always found that the artists we work with are incredibly generous and giving when invited to share what they do with our public. While the arts infrastructure around us in the Bronx and Athens may be in crisis, while many institutions falter and colleagues lose their livelihoods, we too have had to take stock and make major adjustments at ARCAthens. All around us people are seeking ways to make things work. That is our ethos, too.
Many artist residency centers have had to cancel or postpone their residency sessions this year, and we are no different. Our session in Athens for fall 2020 is on hold, waiting to see what happens with travel and if there is a second wave of the pandemic. We may have to reschedule to a future date, but it will happen. Many organizations in the arts have turned to the Internet to provide on-line content in the absence of physical programming. In this way, we too are no different. We are implementing a virtual residency program that fits our mission to build cultural bridges between Athens and the Bronx. We will be connecting artists in both cities with curators, actively linking them and their work, and continuing to support them financially. It is a unique residency program and one of the few of its kind so far. Hopefully it will be a model for others. We will be doing much of this work on a part time or volunteer basis as we work to raise the financial support to keep ARCAthens moving forward. We believe in paying our staff as well as our artists. We are going to find the funds with our supporter's help, but also hopefully from a new community we attract through our programming.
One thing that will be extremely important as the residency field goes forward is whether the arts community as a whole can change systemically. To be sustainable, it cannot return to the way it used to do things. The pandemic exposed inequities and weaknesses in arts support in the United States, especially the funding models that left so many vulnerable as mentioned in the Center for An Urban Future article. Innovation and new ideas typically take shape through the research and development fostered in the small to mid sized organizations, which ARCAthens is one of. These are the organizations that are the most threatened right now, and are having the hardest time finding funding, including government stimulus money that is closed off to many of them. The point I am making here is that I have found that as a small arts organization ARCAthens has to work harder to convince the entire philanthropic community that it is critical to the arts ecology going forward. We have to build our audience and bring them in to our mission, find meaningful ways for them to participate with us, so that when the arts economy realigns our constituency feels it was important that we survived the pandemic.
If the response to the pandemic for ARCAthens is one of Love, and our motivation is to keep on working and to be part of larger positive changes that improve the current equation, then we will stay on mission and act from a values-based proposition. It is unbelievably important that the voices of artists and small arts organizations be heard and counted in the coming days to shape new arts policy and its implementation. We can do this through our work, and being successful at it. ARCAthens was founded to provide direct support to artists and curators, essentially by building a cultural bridge between Athens and the Bronx. This is ARCAthens time to rise to the formidable challenges ahead, with its own innovative ideas and solutions, and be part of the conversation. I believe in its response, with love in a time of pandemic, it is doing just that.
2017- 2018
Client: The Little Tokyo Service Center, A Community Development Corporation
Project: +LAB Artist Residency Program
Clayton Campbell Consulting: Program Design and Management
Little Tokyo Service Center is a social service center and community development organization committed to improving the lives of individuals and families through culturally sensitive social service care, strengthening neighborhoods though housing and community development, and promoting the rich heritage of our ethnic communities.
In 2015 LTSC was one of six national organizations selected by President Obama to participate in the Art Place America Community Development Investments (CDI) program. Art Place America is a ten-year collaboration among a number of foundations, federal agencies, and financial institutions that works to position arts and culture as a core sector of comprehensive community planning and development in order to help strengthen the social, physical, and economic fabric of communities.
LTSC received a $3million grant from Art Place America, and as one of its place-making initiatives has launched a multi-year artist + LAB Artist Residency Program that will take place in their Little Tokyo community. Convening a consortium of local organizations and out of state and local multi disciplinary artists, a unique model of partnerships and collaborations will take place in March of 2018. During this pilot session the artists will be in residence for a three-month period, and develop projects that work with various groups and artists in the Little Tokyo Community.
The goals of the + LAB Artist Residency Program are reflective of LTSC's mission, and the intention of the Art Place America program:
How can we more creatively highlight Little Tokyo's story – past and present – and connection to a larger Los Angeles identity of historic ethnic neighborhoods?
How can we engage arts and artists/cultural workers to build local power and advance community control over Little Tokyo's future?
How can community development efforts support existing community, arts & cultural assets, ensuring the long-term viability of affordable housing for residents with low incomes and historic small businesses?
2016-2017
Client: Otis College of Art and Design 1
Project: Summer Residency Program
Clayton Campbell Consulting: Program Designer and Consultant
Otis College of Art and Design commissioned a report from me in 2016 that designed a professional artist residency program for them. Once the report was vetted and accepted, I then helped implement the program, and consulted their staff as it was launched in June of 2017.
The successful inaugural Otis College Summer Residency Program was a three-week residency for 41 professional national and international artists and designers. It provided time and space, along with a program of access to Otis' advanced production studios and engagement with the vibrant Los Angeles contemporary arts community.
Artists and designers were selected through a competitive application process, and were hosted in the brand new housing and dining facilities on the Otis College Campus. One striking asset of the program was the ability of the AIR participants to use the fully equipped state of the art studios to produce their work. Areas of specialization include: Sculpture/New Genre, Photography, Painting, Wood & Metal Sculpture/Furniture Design, Silkscreen, Letterpress and Book Arts, Digital Media (Video and Animation), Jewelry and 3D Printing, and Ceramics.
Participants had multiple opportunities to engage with the professional art and design community of Los Angeles through portfolio reviews with leading Los Angeles museum curators, artists and arts writers including Connie Butler, Hammer Museum; Rita Gonzalez, LACMA; Eve Schillo, LACMA; Aram Moshayedi, Hammer Museum; Suzanne Isken, Craft and Folk Art Museum; Shamim Momin, Los Angeles Nomadic Division; Sam Durant, Installation Artist; Meg Cranston, Artist; Jennifer Steinkamp, Artist; and David Pagel, Arts Writer.
During an evening lecture series the invited speakers including Otis President Bruce W. Ferguson, Curator Dan Cameron, Educator Jeffrey Stewart and Artist Oliver Wasow challenged the artists to make us think with others about how the necessity of art can become more urgent. Excursions to arts venues included the Museum of Jurassic Technology, Californian African American Museum, Craft and Folk Art Museum to a Betye Saar Exhibit, a demonstration at Gemini GEL, Los Angeles Nomadic Division, and Regen Projects. At each stop representatives of each venue greeted the artists and spent time with them, giving them an insiders look at what was going on in the arts community in LA.
2015-2016
Client: Otis College of Art and Design 2
Project: Professional Development Curriculum and Research, Report and Recommendations
Clayton Campbell Consulting: Research, Needs Survey, Field Scan, Data Generation, Interviewing, and Reporting
The President and Provost of Otis College recognized that a study needed to be undertaken to understand the current status of professional development curriculum and commissioned Clayton Campbell Consulting to do this work. This is an issue with AICAD schools across the United States as students face a flexible and rapidly changing job market, student loan debt, evolving art making and design practices, and newly emerging business models. Professional development curriculum needs updating in many schools and Otis College has proactively addressed this challenge.
From my findings Otis College hoped they could begin to create a signature program that made professional development at Otis much more visible. The research process I undertook brought the Chairs of the school on board with the research process, and included their ideas and innovative thinking in an exciting way. This positive working environment ultimately resulted in the College's initiative, Your Creative Future, including a new Entrepreneurial Studies Minor. Much of it was led by Provost Randy Lavender with whom I worked closely throughout the research phase . It can be seen at this link:
https://www.otis.edu/your-creative-future-initiative
Research—look at comparable AICAD and other institutions' professional development programming; understand what is being done at Otis currently; generate a professional skills survey which establishes a baseline where the Department Chairs rank the importance of a variety of skills and themes that could be potential curriculum in professional development that was either not being taught currently at Otis or was and could be enhanced and amplified.
Immersion—interview undergraduate chairs about their majors' professional development needs, the norms and protocols of each discipline area, what is missing or could be added to existing courses and related activities; integrate research and immersion content into a matrix that can help Otis understand and organize its professional development curricular and co-curricular offerings and program elements into a cohesive, marketable programmatic unit.
Recommendations—prepare a set of written recommendations for the College based on the research and immersion work outlined above, in consultation with officers and staff.
2015 to Present
Client: The Center for the Art of Performance, UCLA
Clayton Campbell Consulting: Grant Evaluation and Reporting
Project: Collaborative Intersections in the Visual and Performing Arts
I analyzed the professional development curriculum for Otis College with the following methodology, establishing a baseline of interest with a Needs Survey and then spending considerable face time interviewing dozens of persons and bringing them into the process to make contributions to their organization:
The Andrew W Mellon Foundation has funded the Center for the Art of Performance, UCLA for three years to conduct an innovative project, Collaborative Intersections in the Visual and Performing Arts. In 2015 the program included artists residencies and commissions with Maria Hassabi, John Zorn, Matthew Barney, Claire Chase, Ann Carlson and Calista Lyon, and the Choreographic Coding Labs. In 2016-17 it involved the Trisha Brown Dance Company, Jonah Bokaer Dance, and Deborah Hay Dance and the Culberg Ballet.
The Collaborative Intersections in the Visual and Performing Arts project set out a series of questions to test a variety of assumptions and set in motion investigations that would result in learning opportunities at a critical moment in performance and visual arts collaborations and how their respective institutions provide innovative and creative platforms for this work. The proposal laid out seven points of possible inquiry, and beyond the involved practicalities of the artist projects, are the explorations of mission and programming imperatives across institutions. In evaluating and reporting on these questions and assumptions, I spend time with the artists exploring how working in a non-traditional venue opens new opportunities for them creatively, professionally, and emotionally. I also evaluate the impact on the creative field and how it affects its overall 'ecology'. Finally, I evaluate how the institutions receive the cross sector movement of performance into their venues? Is it a creative success, a developmental success, are new audiences engaged, does it test staff capacity, what has been learned, and can these experiences be leveraged for more direct support for CAP's programs and for the artists themselves on a national level?
2016
Client: Laguna College of Art and Design
Project: Professional Development Curriculum Research and Recommendations
Clayton Campbell Consulting
Research, Needs Survey, Field Scan, Data Generation, Interviewing, and Reporting
The President and Vice President of Laguna College of Art and Design wanted a study to understand the current status of professional development curriculum at LCAD and to seek out recommendations that would serve LCAD positively in the coming 5 to 10 years. They were interested in how to strengthen the professional development curriculum and overall profile of LCAD as a significant Art and Design College competing in a demanding market.
I shared a basic approach to professional development work with LCAD at the beginning of the research project:
"A primary goal is to give LCAD students a full tool box of professional preparation skill sets that will empower them in developing sustainable platforms for creative and artistic design, research, action and production. These practical skills are generally left for the student to find out on their own after graduation, putting them at an immediate disadvantage. In this toolbox will be a host of professional preparation courses normally offered to professional creators, which means if they are getting them after they graduate, they are starting late. Examples of skills they will receive as curriculum include: self management, strategic and business planning, fundraising and grants writing, web design, basic accounting, social media strategies for marketing, verbal communication and promotion, archiving of work, financial planning, cooperative and association business structures, affordable health insurance and housing, affordable studios, personal business and economic plans, understanding contracts and benefits, tax preparation, strategies for loan repayments, in effect a more holistic educational approach that is a life plan allowing them to do more than survive after school but to embrace the challenges of a rapidly changing economy and to prosper because they are prepared, nimble, flexible, entrepreneurial."
The work accomplished at LCAD was an in-depth process, working closely with the faculty and other teachers and administrators involving a three-point methodology:
Research—study existing curriculum, and develop a professional skills survey where the faculty ranked the importance of a variety of skills and themes that could be potential curriculum in professional development that was either not being taught currently at LCAD or was and could be enhanced and amplified. Develop a document that created a means/average of the survey findings as a basis for recommendations from the faculty.
Immersion—interviewing faculty about their professional development needs, the norms and protocols of each discipline area, what is missing or could be added to existing courses and related activities.
Recommendations—preparing a set of recommendations for the College based on the research and immersion work outlined above.
]
2013-14
Client: The Rasmuson Foundation
Project: Rasmuson Artist Residency Program
Clayton Campbell Consulting: Program Design and Management
In a groundbreaking programmatic initiative, the Rasmuson Foundation launched the Rasmuson Artist Residency Program in 2013 to support residencies at nine participating institutions. For them, I managed a $250,00 budget, designed the entire program by setting up the relationships with the centers in Alaska and the lower 48 states; designing and implementing the selection process of artists; and managing the first year of the program. The program is still successfully running and has served many artists for whom this has been their first experience either in Alaska or out of Alaska in an artist residency experience.
In the program, four Alaska-based artists are selected each year to participate in residencies at Lower 48-based art centers, and four Lower 48-based artists are paired with an Alaska arts organization. The organizations participating in the program are: The Bunnell Street Arts Center in Homer; The Island Institute in Sitka; the Anchorage Museum of Art; the Alaska Native Art Center at the University of Fairbanks. The McColl Center, Charlotte, NC; Zygote Press, Cleveland; Santa Fe Art Institute and Institute for American Indian Arts, New Mexico; Djerassi Resident Arts Program, CA.
2010-2012
Client: Cleveland Foundation
Project: Creative Fusion International Artist Residency Program
Clayton Campbell Consulting: Program Re-Design, Management, and Evaluation
In 2008, the Cleveland Foundation created an unprecedented international artist residency program that has since brought more than 80 foreign artists to Cleveland. In 2010 Clayton Campbell Consulting was asked to re-design, manage and evaluate the program. My work resulted in a partnership model, a nomination process involving a panel of international curators, and an innovative program of hosting the visiting international artists with local organizations. These organizations also collaborated with community- based centers that had little or no arts programming where the artists conducted workshops and teaching experiences. This extraordinarily successful program of cultural exchange expanded to include many new partners and has continued to be a sustainable program for the Cleveland Foundation.
Each year, Creative Fusion brings approximately a dozen accomplished or rapidly rising artists from around the world and from underrepresented cultures to Cleveland. There are two residencies each year: one in the spring and another in the fall. What makes the Creative Fusion residency unique is that, in addition to undertaking innovative work in their discipline, each artist is spending just as much time, if not more, on making strong connections and exchanges with local artists, students and the Greater Cleveland community. The deep engagement that Creative Fusion offers at the artistic level generates a rich and lasting impact. Beginning with the initial selection committee set up by Clayton Campbell Consulting, the artists in residence have been quite diverse, coming from Cuba, Brazil, Sri Lanka, Chile, Mexico, Armenia, India, Korea, China, Uganda, Turkey, Thailand, Austria, United Kingdom, Viet Nam, Senegal, Poland, Taiwan, Romania, Egypt, Pakistan, Bulgaria, South Africa, Nepal, Iran, Bulgaria, Germany and Albania.
As the program has successfully continued from the re-design, a wide range of participating organizations in the Creative Fusion program have been: Art House Inc., Case Western Reserve University /Cuyahoga County Library, Center for Arts-Inspired Learning, Cleveland Institute of Art, Cleveland Museum of Contemporary Art, Cleveland Print Room, Cleveland Public Theatre, Cleveland Public Art / Kent State University, Cleveland State University, Ingenuity Cleveland, Inlet Dance Theatre, Negative Space Gallery, New Bridge, Cleveland, Ohio City Inc./ Hingetown, Playhouse Square, Cleveland Print Room, Rainey Institute, The Sculpture Center, SPACES, Transformer Station, Trinity Cathedral, Verb Ballets. Waterloo Arts, and Zygote Press.
2008-2015
Client: The Rockefeller Foundation
Project: Rockefeller Bellagio Center Creative Arts Fellowships and Residencies
Clayton Campbell Consulting; Program Design and Pilot Year Implementation
The Bellagio Creative Arts Fellowships is a high profile program, recognizing visual artists whose work is inspired by global or social issues and demonstrates exceptional originality. I was asked by the Rockefeller Foundation to design this new fellowship and residency award.
Working with Rockefeller staff, I designed the guidelines, selection criteria, marketing, and invited and convened an esteemed group of international curators who met at the Bellagio Center in Italy to nominate and select the first year winners of the Creative Arts Fellowships.
The panel included the following persons and their affiliations at that time- Amada Cruz, United States Artists; Anna Danieri, Antonio Ratti Foundation, Italy; Mario Garcia Durham, National Endowment for the Arts; N'Gone Fall, Independent Curator, Senegal; Mario Fortunatto, Antonio Ratti Foundation, Italy; Kim, Hong Hee, Gyeonggi Museum of Art, South Korea; Abaseh Mirvali, Jumex Foundation, Mexico; Aneta Szylak, WYSPA Foundation of Art, Poland; Nicholas Tsoutas, Powerhouse Centre, Sydney, Australia; and Isao Tsujimoto, Japan Foundation, New York.
The Fellows received a substantial cash award, catalog and a fully subsidized residency of two months at the Bellagio Center in Italy. They benefited from interactions with a stimulating community of scholars, writers, policymakers, and other artists who are present at the Center during their residency period.
Established in 2008 and concluded in 2015, the Bellagio Creative Arts Fellows Program sought to raise the international visibility of some of the most interesting contemporary visual artists and their innovative work. These fellowships were highly selective residencies that continued the Foundation's tradition supporting cultural innovation and creative expression. Artists receiving fellowships include Mona Hatoum, Kofi Setordji, Shahzia Sikander, Milumbe Haimbe, Emily Jacir, Suzanne Lacy, Dinh Q. Le, Berni Searle, and Wu Tsang, among others.
2012-13
Client: The Rockefeller Foundation
Project: Develop a series of low cost yet effective marketing strategies to increase international awareness of the Bellagio Artist and Scholars Residency Program
Clayton Campbell Consulting: Marketing and Business Planning
The Rockefeller Bellagio Artists and Scholars Program commissioned me to expand knowledge of its presence in countries of interest that the Foundation had its offices in. These were specifically Brazil, China, Mexico, South Africa and VietNam. The Rockefeller Foundation felt it was not receiving the amount of applicants it desired because there was insufficient knowledge about the Bellagio Program in these countries. I designed a series of low cost yet effective marketing strategies to increase awareness of the program in these countries and presented them in a full report. Many of the recommendations were successfully implemented and the diversity of the applicant pool increased enormously.
In my research it became clear that the Bellagio Program had not undertaken any real advertising or effective use of social media up to this point. I directed them to major on-line portals; had them join residency associations Res Artis and the Alliance of Artist Communities and take leadership roles in them; put them on extensive artist email list serves and blogs in Brazil, Mexico, and China; introduced them to international paid services such as e-flux; advocated for their own web presence to be more robust; had them leverage numerous on-line resources to spread information and news items, consider advertising the Creative Arts Fellowship awards and the overall program in major arts international magazines, among many other recommendations. My work for the Rockefeller Foundation unearthed new resources by working with contacts in the residency field through my long experiences with different residency associations and artist groups, which allowed the Bellagio Program access to unprecedented numbers of international artists they otherwise could not have reached.
2006-2010
Client: United States Artists
Project: Artist Residency Program in Alaska
Clayton Campbell Consulting: Program Design and Manager
For this unique program, the first ever in Alaska, I created a statewide artist residency program that sent mainland artists of all disciplines for one month to be in residence in communities throughout the State of Alaska. I established residencies in non-traditional settings, developing partnerships with many different organizations that had not hosted residencies before. Additionally, I managed the entire residency program including developing all contracts, artist relations, payments and invoicing, travel, marketing, site visits, documentation of the residencies, and contacts with the organizations throughout the residencies.
This unique Artist In Residence Program, made possible by a grant $1 million grant from the Anchorage-based Rasmuson Foundation—one of USA's founding supporters—Alaska AIR provides opportunities for short- and long-term residencies at each of the host organizations where visiting artists will develop new work, offer public performances, and engage with the local community. It involved artists of all disciplines who spent one-month residencies in various communities in Alaska, partnered with participating cultural organizations.
I made 15 visits to Alaska designing and managing the program for United States Artists, also working closely with the Rasmuson Foundation in Anchorage. All told over 35 artists from the United States Artists Fellowship roster had outstanding experiences and residencies at The Island Institute in Sitka; Anchorage Museum of History and Art, the Alaska Dance Theatre, the Koahnic Native Broadcast Corporation, the International Gallery of Contemporary Art, Out North Art Center, all in Anchorage; The Native Arts Center at the University of Alaska, Fairbanks; the Bunnell Street Art Center and the Pratt Museum in Homer; the Wrangell Arts Center in Wrangell; Perseverance Theatre in Juneau; and Alutiq Museum, Kodiak.
Thoughts
Contact
We would like to hear from you…
Be Social – Subscribe, Friend, or Follow
We would like to know more about you…